It's impossible not to address this subject with a little bit of humor and – why not? – a romantic point of view. I know that you are all probably thinking the same thing: How could someone rate the level of happiness of an entire nation? Truth is, this is a subject that has been going around for quite some time and there are many who have lists and rankings of their own. The United Nations releases the World Happiness Report every year on which they rank 156 countries by their happiness levels. Philosophically, happiness can't be measured or quantified (for now!) but based in certain parameters like generosity, healthy life expectancy, social support, freedom, trust, and other econometric indexes, the United Nations are giving it a fair try.
Let's talk a little bit about a wonderful destination. Canada is ranked 7th in the World Happiness Report, 11 countries over its southern neighbor, the United States. Cities with the perfect combination of excitement and relaxation are only a few hours away from spectacular landscapes away from the crowd. silent and ideal to clear your mind.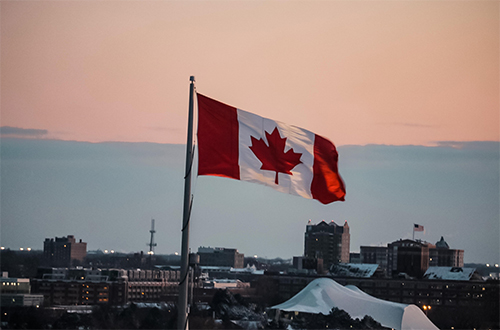 Canada's population is 36.95 million, with an average wage of $27.7 per hour and a GDP per capital of $42,158. They have one of the highest healthy life expectancy in the world: 82.14 years in 2015. It is also an English speaking country but French is also an official language. Unemployment rate: 5.8 percent. 13.9 percent of their population live under the nations poverty line (anyone with an income 50 percent lower than the average).
Canada has considerably lower taxes than it's northern competitors on this list (between 15% and 33%). Being the second largest country in the world, there's plenty of space to travel within their borders, an activity Canadians enjoy very much.
Some say the cold might have a negative impact in an individual's happiness, but the top happiest countries in the world are way up north and most of them have very strong winters. Canada gets really cold a few months a year, but it's just another thing they seem to enjoy. They are a proud nation and just like Australians, they will guarantee that they are the happiest country in the world to anyone who asks them.
If one of you interested in Canada and also like to experienced by themselves what it feels like to live in an actually great nation.
Here are some proposals we provide for immigrate to Canada by plenty of options .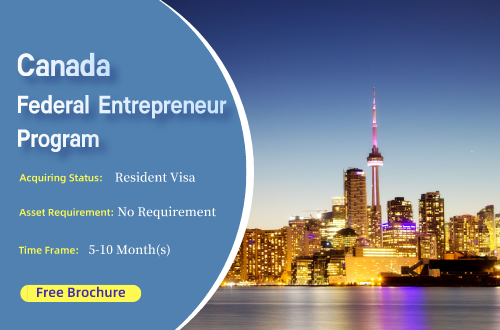 Canada Federal Entrepreneur Program
Canadian Intro-company Transfer program requires applicants to apply for a work permit first and to work for a multinational company that aims to promote the Canadian economic development. Canada allows multinational companies to transfer overseas employees to the Canadian company. The Canadian and the parent companies must be legal entities that establish a parent company, subsidiary, branch or affiliate business relationship. Both the Canadian and parent companies must be, or will be doing business regularly, systematically, and continuously providing goods and/or services.A program with a cost starting from USD 37,500, enabling clients to land in Canada in around 6 months and live in the cities they prefer.
Canada Self-employed Persons Program
The Canadian Self-employment program is a shortcut for cultural, sports, and artistic workers to apply for the Canadian Maple Leaf Card. The previous processing period was about 2 years (the latest official processing period is 34 months affected by the epidemic. The fastest case of Globevisa before Covid-19 is 16 months from submission to approval), and the whole family can get the Maple Leaf Card in one step at a total cost of about 390,000 RMB.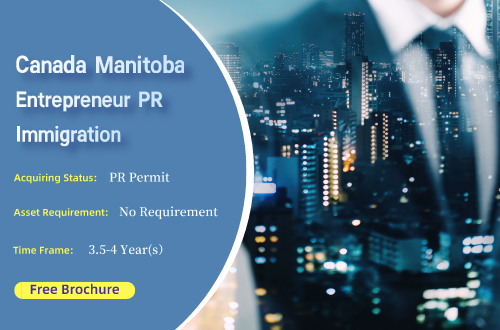 Canada Manitoba Entrepreneur Permanent Residence Immigration
Manitoba Provincial Nominee Program began in 1996 and has a history of more than 20 years. Business Investor Stream (Entrepreneur Pathway) reopened in May 2018, which is one of Manitoba Provincial Nominee Programs. This stream belongs to business category and is often suitable for senior managers and entrepreneurs. Business Investor Stream (Entrepreneur Pathway) mainly reviews the principal applicant's business background, management experience, net worth and English level. Eligible principal applicant can submit the application and after approval, the principal applicant and accompanying spouse can come to Canada in advance with two years of work permit, and then invest CAD 150,000 or CAD 250,000 to start and operate business in Manitoba.
Canada Higher Education
Canada Higher Education Program is popular around the world due to its easily-met requirements and cost-efficiency. One person applies, the whole family benefits from it. After graduation, the applicant can apply for work permit, with which the children of the applicant can enjoy free public education in Canada. The tuition fees are about CAD 9,000/year. The qualifications awarded in Canada are internationally recognized, facilitating future immigration and employment.
More information please feel free to click the button and consult.